If you haven't heard about the Resano family from Playa Popoyo Nicaragua its about time you look up some of there movies. The family live at Playa Popoyo in Nicaragua. The dad Manuel Resano is a hella good surfer, but the cool thing with the family is hes three daughters. The two older once are surfing bigger waves then I do and I am sure they all going pro one day.
I had the pleasure to surf with the dad and two of his daughters at the main break at Popoyo some years ago. Manuel pushed hes daughters into the biggest sets and it was epic to see. Later that week Erica and I was lucky enough to share a table with them at the loca pizza place. They are some cool young girls!
Have a look at Manuels Youtube Channel HERE
This photo is of his middle daughter surfing!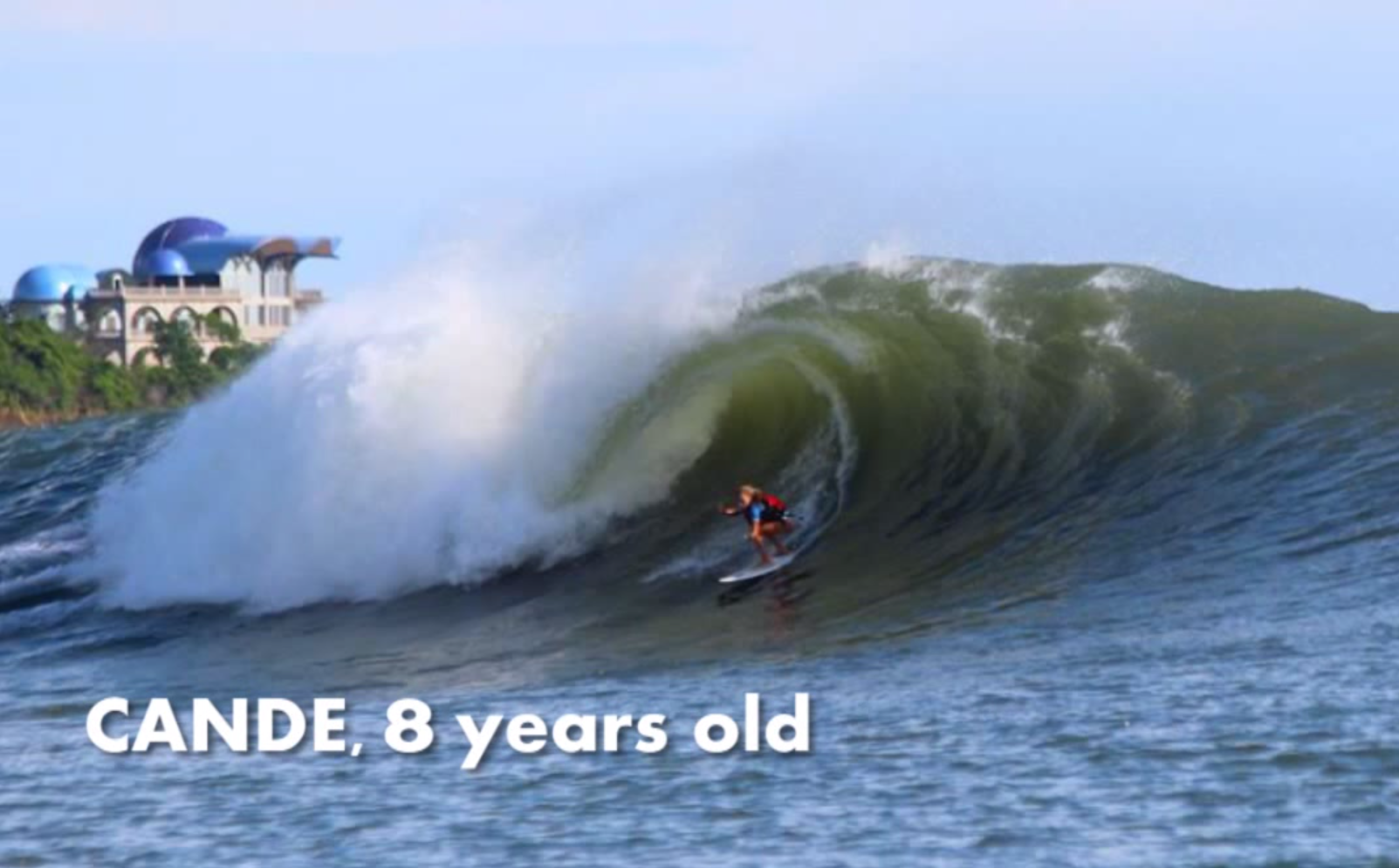 And this is the latest movie of his daughters surfing