A couple of summers ago me and my family went to Spain and France in the summer. I wrote a post about a driftwood (HERE) and how I didn´t want to bring it home to Sweden. When we went surfing in Norway past fall i found a driftwood once again.
Andreas, Lars and I were crusing around on the beach after the surf waiting on the sunset. Just before the sunset I found this magnificent peace of driftwood calling out my name. This time a couldn´t let the peace of driftwood just lay there alone on the beach. So i brought it back home.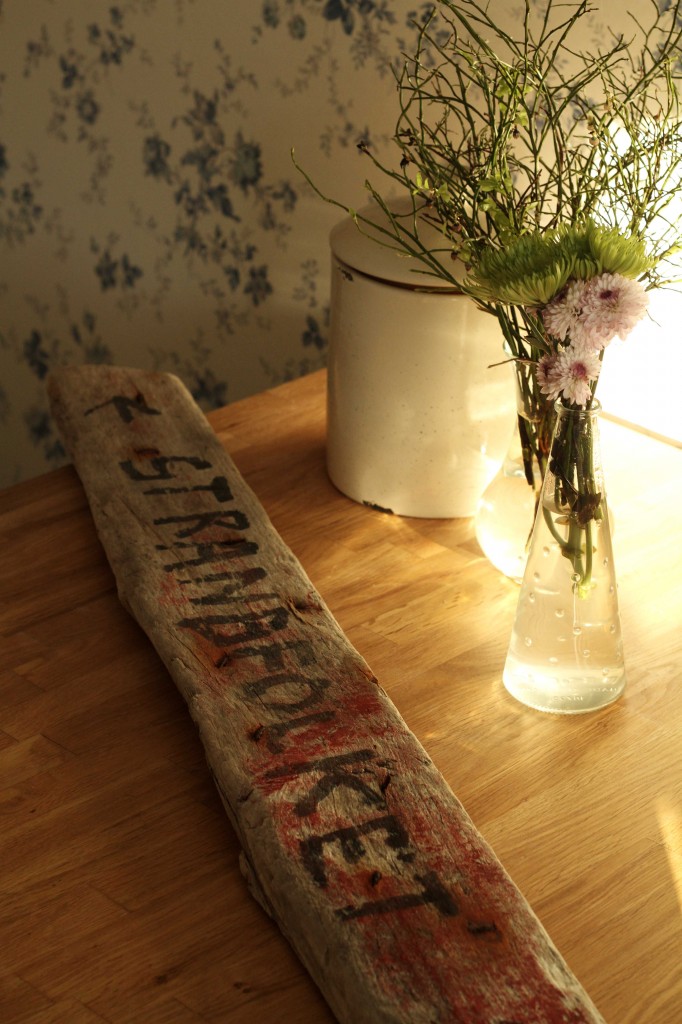 For you guys who don´t speak Norwegian, it says; "beach people".
//bazmei