Today I snapped my board. I always thought that snapping my first board would be me and a big close out barrel, that wasn´t the case.
I was paddling out between two rocks at La Punta in Puerto Escondido. The current was strong and dragged me close to one of the rocks so I decided to turn around and paddle in again. When I was paddling back in a "steep" wave caught me and I went over the falls whit the board in front of me. Since it was shallow the noose of the board got stock in the bottom. Unfortunately one of the fins got stock in my thigh and when I got back up at the beach to board was snapped in to places. Like that wasn´t all the current caught me again walking through the caves back to the beach and I dinged the nose of the board. Ill guess I have been lucky so far, but this suck.
The good thing about snapping the board was that I snapped the board in Puerto Escondido. I bet they fix snapped boards everyday here. I left it in the morning at 10 and then picked it up at 4pm. Since the board was snapped I told the guy that if he wanted to he could paint something Mexican on it. Well I guess that information didn´t go all the way, or he might feel something for the country which language he speak.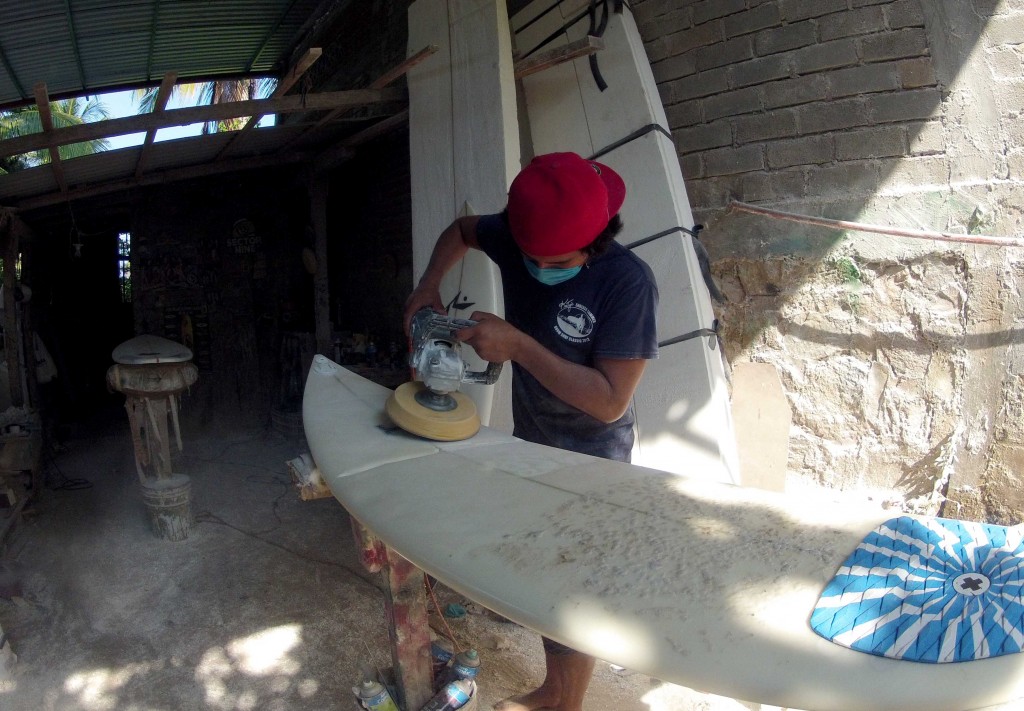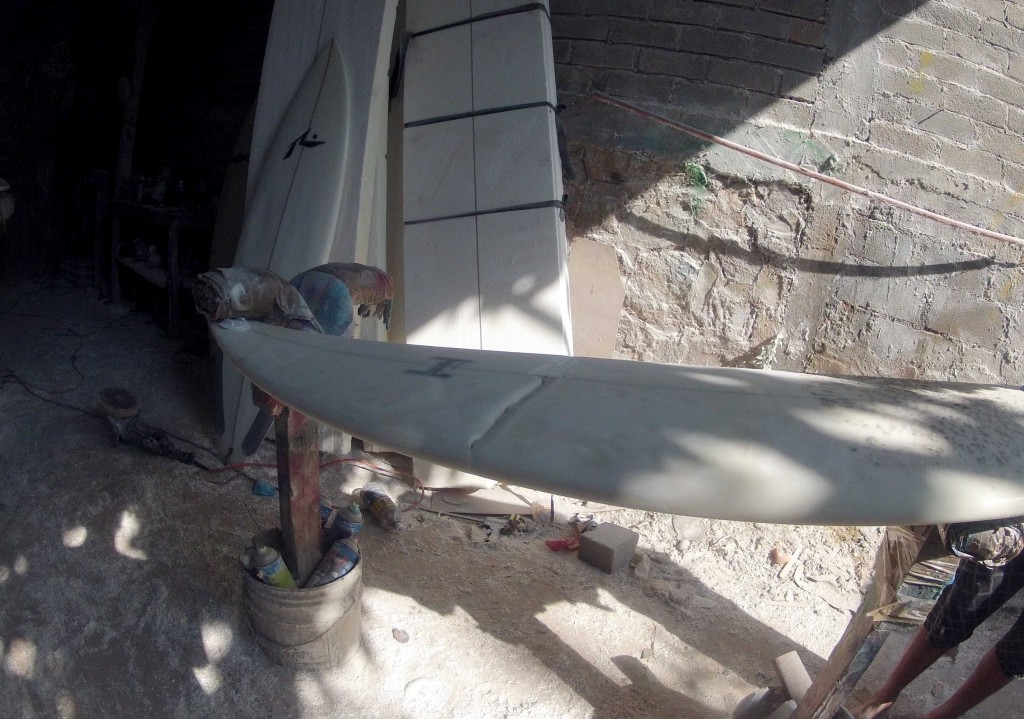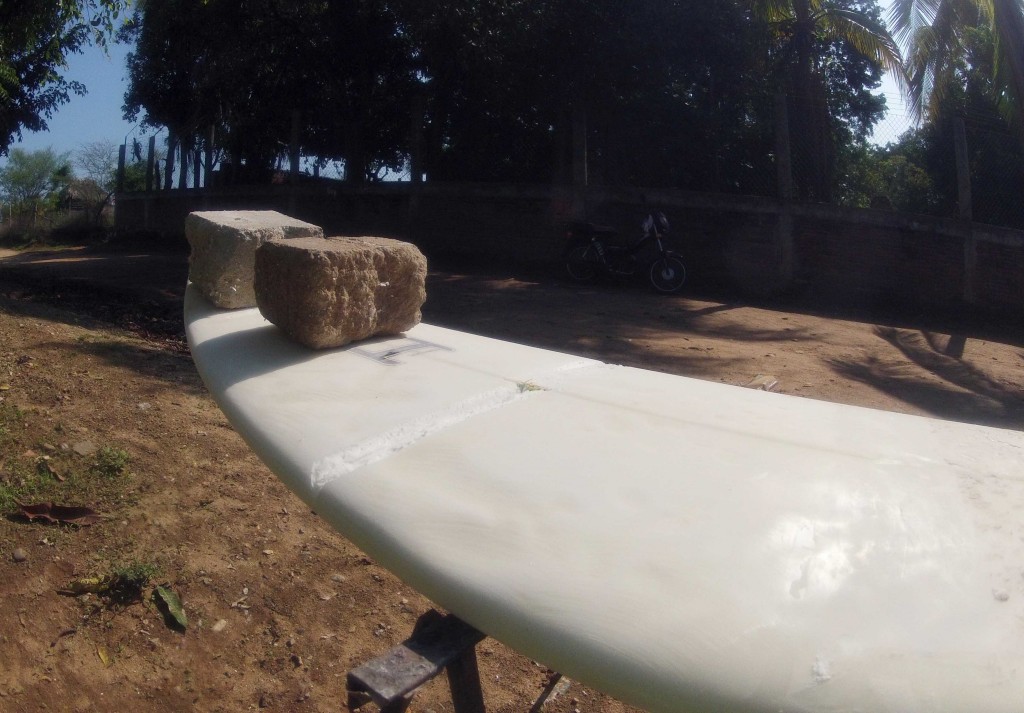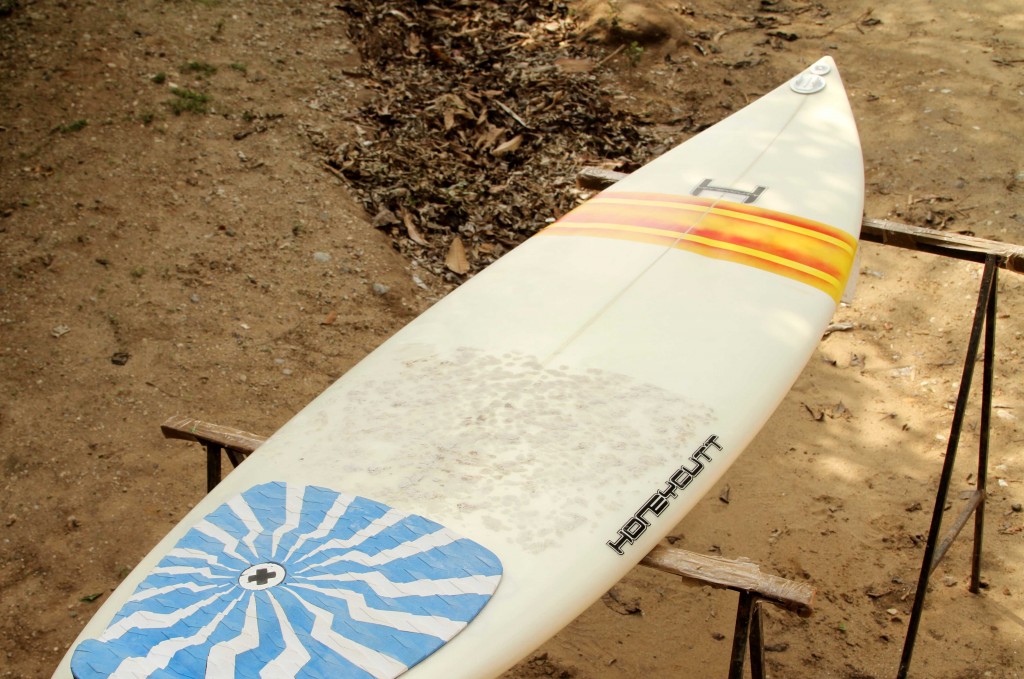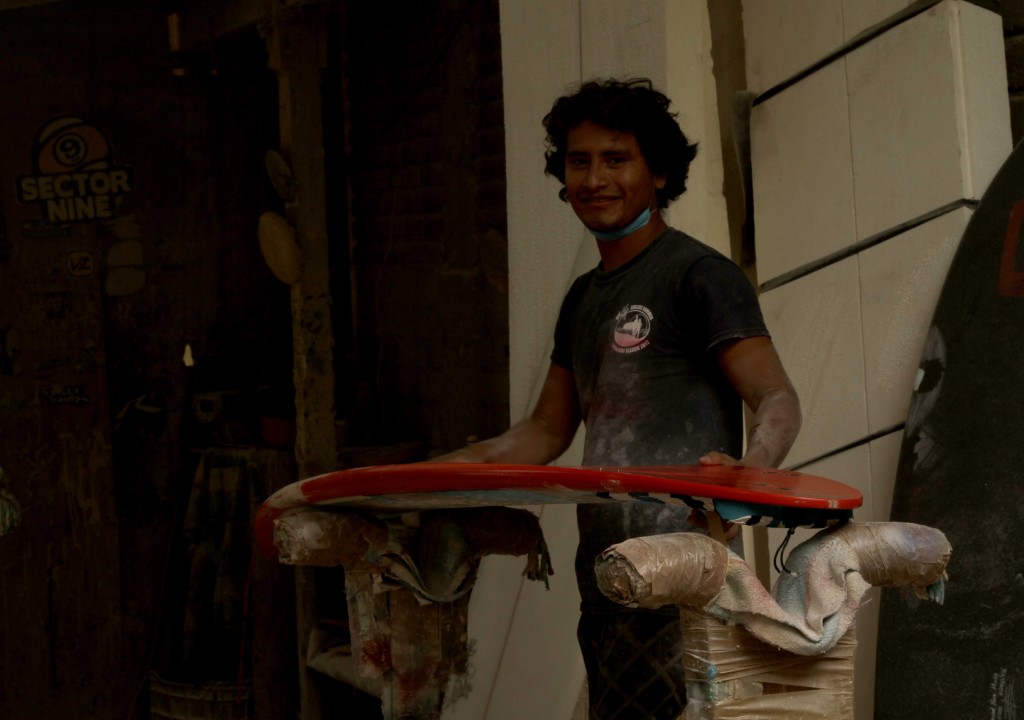 /bazmei